Shape and 3-dimensional Trademarks
In the recent years, the product market has become highly competitive. As a result, it has become crucial to protect the Intellectual Property which adds value to the products and businesses. Thus, with the changing trends, the concept of non-conventional trade marks has evolved.
Three-dimensional trademarks?are non-conventional trademarks, such as shape of goods, sound marks, smell marks, etc. 3D marks are clearly distinguished by shape or long-time usage and are capable of represented graphically. Section 2(1)(zb) of the Trade Marks Act, 1999 (the "Act") lays down as follows:
"Trade Mark means a mark capable of being represented graphically and which is capable of distinguishing the goods or services of one person from those of others and may include shape of goods, their packaging and combination of colours."
The contour of a Coca-Cola bottle, Toblerone Chocolate packaging or the shape of Super Cub Scooter of Honda are some of the examples of 3D trade marks.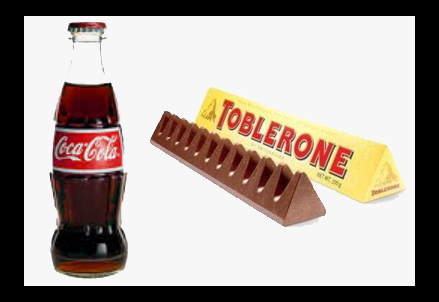 Rule 26(3) of the Trade Marks Rules, 2017, specifies that where the application contains a statement to the effect that the mark is a three-dimensional trade mark, the reproduction of the trade mark shall consist of a two dimensional graphic or photographic reproduction.
In order to secure protection of a 3D mark, the brand owner must satisfy the test of distinctiveness as laid down under Section 9 of the Act. Thus, the onus is on the brand owner to prove that the shape or 3D mark sought for protection has acquired distinctiveness and that the public and trade associate the mark as originating from the brand owner and none else. There are certain types of 3D marks which cannot be granted protection, such as the marks which:
(i) result from the nature of the product;
(ii) are necessary to obtain a technical result; or
(iii) give substantial value to the goods.
A 3D mark helps in distinguishing the products covered thereunder from those of the others and helps in establishing a brand image and reputation in the market. Further, a 3D trade mark may help in increasing the sales of product since the consumers are very much influenced by the external features of a product. Further, a shape or a 3D mark may be famous but it does not mean that the same is entitled to trade mark protection. Thus, it becomes imperative that the brand owners seeking protection of a shape or a 3D mark prove that the mark has acquired distinctiveness.