Patent Drafting
Patent Drafting is a crucial skill and a daunting task in patent domain. A patent well drafted, covering all critical functions, installing the draft with comprehensive information in paralegal words, covering as many embodiments as broadest as possible over and above the prior arts, gives the patent application an edge to mine the area of the subject matter.
Application is drafted keeping in mind that invention can evolve during development. The draft should be prepared keeping into consideration all the laws of the land. The goal is to provide a clear, complete and precise description of the invention in a way that particularly stand out and distinctly identifies the invention over the similar state of the art technologies.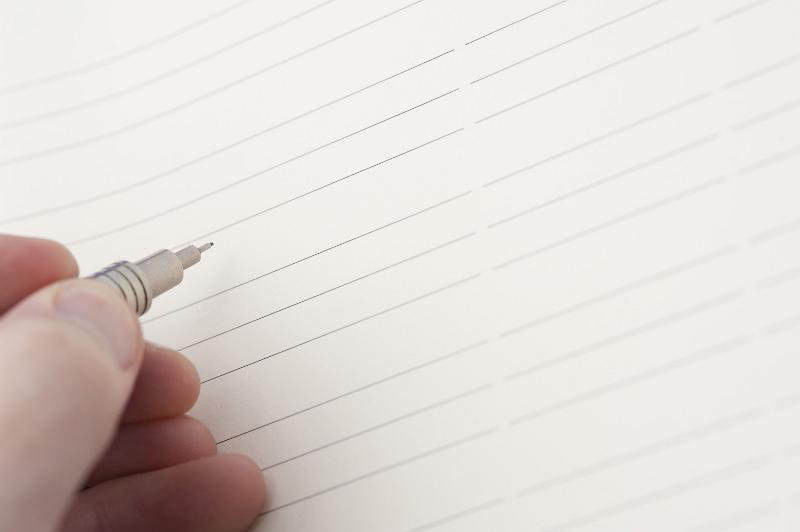 Types of Patent Applications
Provisional Patent Application:
A provisional patent application is an optional and voluntary techno-legal document that is filed to secure a priority date for an invention/idea, when the invention can be disclosed on paper as a simple idea but has not come upon the final stage. The provisional patent specification helps in creating a legal edge in terms of novelty and inventiveness of the invention/idea.
Ordinary Patent Application or Complete Patent Application or Non-Provisional Patent Application:
A complete patent application is a techno-legal document that is filed to secure an invention/idea by disclosing full description, working of the invention in the best mode and along with the new and inventive features (called as claims) of the invention. This patent application does not claim priority from any other document or patent application.
Convention Patent Application:
A patent application, claiming priority of another patent application filed in one or more of the convention countries, termed as a convention patent application. In order to get convention status, an applicant should file the patent application within 12 months from the date of first filing of a similar patent application in the convention country.
PCT International Patent Application:
The Patent Cooperation Treaty provides a provision of patent protection internationally to the applicants for their inventions. The applicants can seek protection for an invention in 153 countries throughout the world by filing one international patent application under the PCT. PCT patent application does not provide for the grant of an international patent, it simply provides a streamlined process for the patent application process in many countries at the same time. Applicants can enter into various countries within 30/31 months from the date of filing of PCT patent application.
PCT-National Patent Application:
The PCT national patent application follows the PCT international phase. It is necessary for an applicant to file a national phase patent application in each designated country for patent protection within the time prescribed under PCT, i.e., 30/31 months from the priority date. The applicant has to file the National Phase Patent application within 30/31 months from the priority date or International Patent application date, whichever is earlier.
Application for Patent of Addition:
When an applicant thinks that there is a scope of an improvement or modification in the invention disclosed earlier, the applicant may make an application for Patent of Addition by claiming priority of the main patent. A Patent of Addition is only granted when the main or Parent patent is granted.
Divisional Patent Application:
When a patent application covers and claims more than one invention, the applicant may divide the application and file two or more patent applications, as applicable for each of the inventions. This type of patent application is known as Divisional Patent application, as it is being divided from its parent patent application.
For complete information, how we can help your invention to be transformed into a patent application give us a call or write
For Asian countries, we provide full-fledged translation services.
Request for quote to avail drafting services for various countries.
Online Filing Patent - The Best Service For Patent Drafting
In today's world, technology has grown to be the most valuable asset of all major enterprises. So many enterprises are spending millions on research and development of new technologies - and it would hardly be feasible if they didn't feel that any technologies they create will enjoy adequate protection under laws. That's why patent law has to be the most crucial IP (Intellectual Property) law in an age of IP laws. Patent drafting is the most critical activity in this domain, as your technologies are only as safe as the words of the patent application.
Patents would protect the technology, product, or service by stopping others from copying it and by availing the legal right to sue the infringers.
Several times, enterprises have failed to seek legal protection for their patented properties because the patent
Didn't provide an adequate explanation of the technology.

The technology was erroneously described

The explanation wasn't comprehensive.
Thus, painstaking efforts must be made for patent drafting
Going for patent drafting services is an intelligent choice.
Given that a patent application stands at risk of being rejected and proven useless after being accepted for the failings mentioned above, it may be an intelligent choice for enterprises to go for patent drafting services . The IP experts hired by these services will be doing things like patent application drafting, patent writing services, and drafting patent license agreements for you. Some of the other services that the legal firms may include the following:
Choosing the application, you need to file from among several kinds of patent applications accepted at the patent office.

Helping in ensuring that important deadlines for the process are successfully met.

Helping in negotiation during the patent prosecution stage.
In short, legal firms (law firms or IP service providers) can provide all kinds of services during patent filing and registration process.
Things To Keep In Mind While Patent Application Drafting
The following are some of the most important things to keep in mind while patent application drafting :
The focus should be on the technical and practical aspects of the products.

The patent should clearly define what parts of the product or technologies needs to patented.

Any details relating to purely aesthetic matters should be omitted - if you wish to protect that information as your intellectual property, you can get a design patent.

The information given in the application should be comprehensive and sufficient.

The information in the patent application relating to the patented object and the person patenting it should be accurate.
The patent application will undergo a stringent process where it shall be challenged regarding various aspects later. Because of these constraints, it is always better to leave the patent drafting to experts. It is always better to spend some resources and time on this stage to ensure that the patent application won't have any weaknesses that your competitors may benefit from.
Things To Look For While Choosing Patent Writing Services
The following are some of the most important things to consider when looking for patent writing services :
Expertise in IP law domain.

Experience in drafting patents.

Whether they have previously made patents of your industry or have experts who can do so.

The fee. While you shouldn't be unnecessarily scrupulous regarding the fee for such an important task, it is best to keep one's budgetary constraints in mind while making such decisions.

Whether the

patent drafting services

will also assist with other process steps. Though patent drafting is the most critical stage, it is hardly anyone. It is best to get legal assistance right through the process.
These tips should help you find the best legal services for your needs. You can always take the benefits of Online Patent Filing for this purpose as it provides high-quality and cost-effective solutions regarding everything that has to do with patents.
You can always go for a typical patent application, or you can go for an international patent under PCT (Patent Cooperation Treaty) which will provide your patent protection in over 150 countries. There are some other kinds of patent applications as well.
The Best Service For Drafting Patent License Agreements
Online Patent Filing is the best service for drafting patent license agreements. Empowered by the most experienced and expert IP lawyers, we can provide solutions to our clients that cost-effectively attain the highest quality standards. Moreover, we try to make the whole service convenient for our clients by providing all these services online.
We also make the whole process swifter by trying to keep everything streamlined. Most of our clients have been satisfied and returned again and again whenever they needed our services. We believe in building lasting relationships based on customer experience and practical solutions.
It complements India's changing commercial culture that more and more patents are being filed annually. We try to make the legal process smooth for these researchers and innovators.