Case Law: Six Continents Hotels Inc Vs Ap Leisure Private Limited & Anr.
In the recent case of SIX CONTINENTS HOTELS INC (?Plaintiff?) and AP LEISURE PRIVATE LIMITED & ANR. (?Defendants?), the Hon?ble High Court of Delhi decides whether the use of impugned mark by the defendant(s) constitutes infringement/passing off of the plaintiff?s well-known trademark.
The plaintiff is amongst the well-known hotel chains, operating in nearly 100 countries. The plaintiff runs hotels under the marks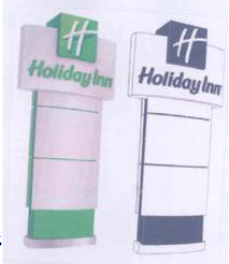 ,
and
.
Plaintiff averred that, in or around May 2021, the plaintiff came to know that the defendants have been using the marks ?AP HOLIDAY INN?,
and
in respect of services identical to the services offered by the plaintiff.
The defendants have also been prominently using the impugned mark as a part of their domain name, i.e., https://www.apholidayinn.com. Despite several notices sent to the defendants by the plaintiffs, the defendants have continued to misuse the plaintiff?s brand name and also filed an application for the impugned mark in India in class 43.
The Plaintiff filed a suit for permanent injunction to restrain the defendants from infringing the plaintiff?s trade marks and/or passing off their services as the services of the plaintiff and for additional reliefs.
The plaintiff averred in the plaint filed by them that the defendants have adopted a mark which is identical to the plaintiff?s well-known trade marks in respect of identical services and that the addition of alphabets ?AP? before ?HOLIDAY INN? does not make a material difference so as to distinguish the impugned mark of the defendants from the plaintiff?s trade mark.
In the opinion of the Hon?ble Court, confusion is likely to be caused to consumers in respect of the origin of defendants? services due to similarity between the rival marks and thus, irreparable harm and injury would be caused to the plaintiff if an ex-parte injunction is not granted in their favour.
In view of the circumstances, the Court restrained the defendants including its employees, agents, distributors, partners etc. from using the impugned Mark ?AP HOLIDAY INN?,
or any other mark similar to the plaintiff?s trade marks, till the next date of hearing.